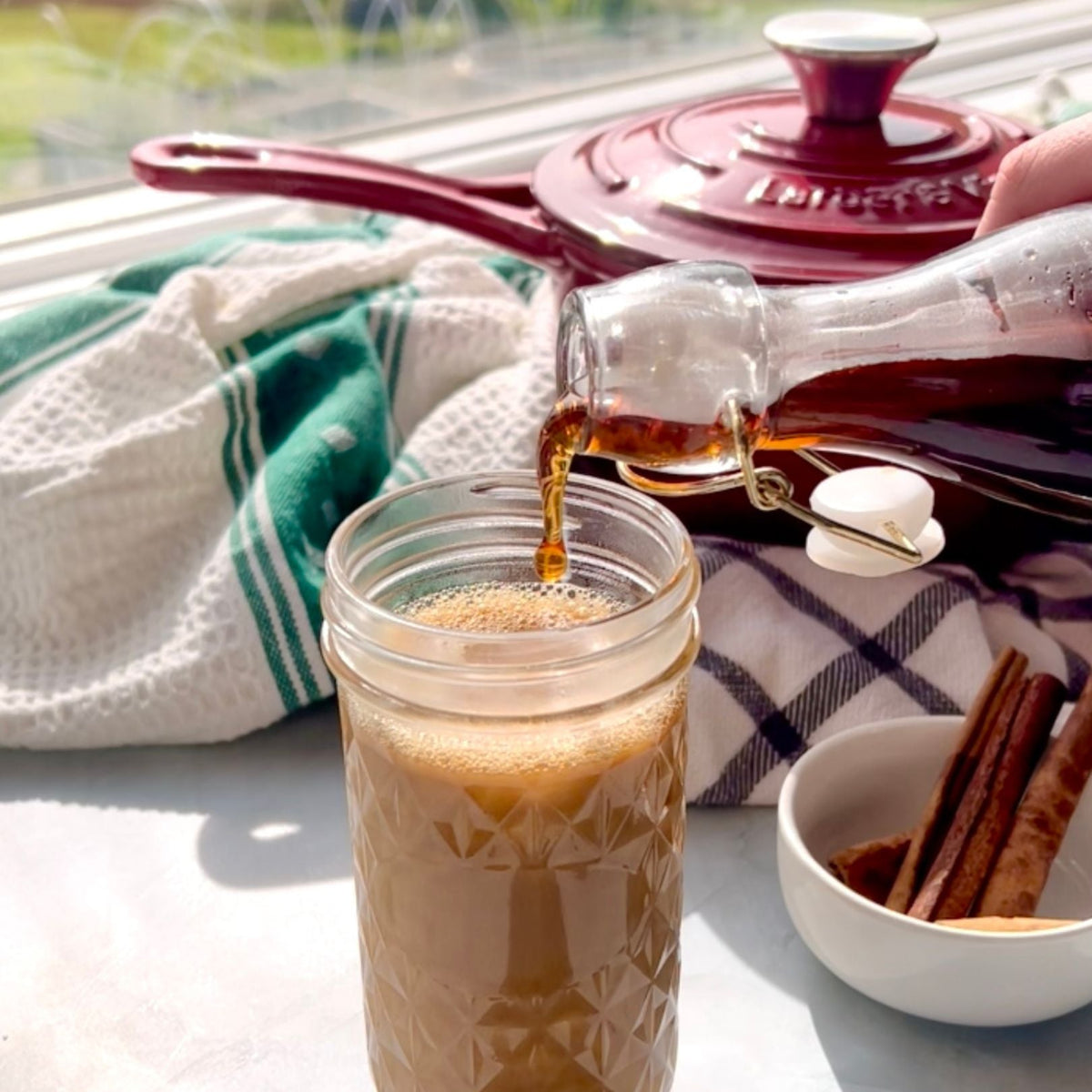 Apple Cinnamon Brown Sugar Syrup Recipe
At home coffee has never tasted so good. Now you can skip the long lines in the morning before work without sacrificing amazing flavor. This Apple Cinnamon Brown Sugar Syrup recipe is easy to make and perfect for Fall coffee lovers.
Use your Larder & Vine Saucepan to create all sorts of syrup recipes for you morning coffee and tea. Designed with pour spouts and an easy to grip handle, you don't have to worry about a mess when pouring your syrup.
Make every recipe taste even better by simply swapping out your old cookware for any piece from our Enameled Cast Iron Cookware Collection. You'll be able to see the quality once you get your hands on your own piece. Their heavyweight shows just how durable they are, plus their long-lasting lifespan. When taken care of properly, your cookware can last for generations. Now you, your kids, and your grandchildren will all be able to enjoy flavorful family recipes made in a family heirloom.
Recipe Ingredients
1 cup apple juice
½ cup granulated sugar
½ cup brown sugar
3 cinnamon sticks
Recipe Directions
In your Larder & Vine Saucepan over medium heat, add apple juice, sugar, and brown sugar. Mix until the sugars are completely dissolved. Then add the cinnamon sticks and reduce the heat to low.
Let simmer on low for about 30 minutes.
Remove the cinnamon sticks and let cool. Refrigerate in a tightly sealed bottle to keep fresh for up to 2 weeks.
Find more recipe inspiration and shop our kitchen cookware essentials below.