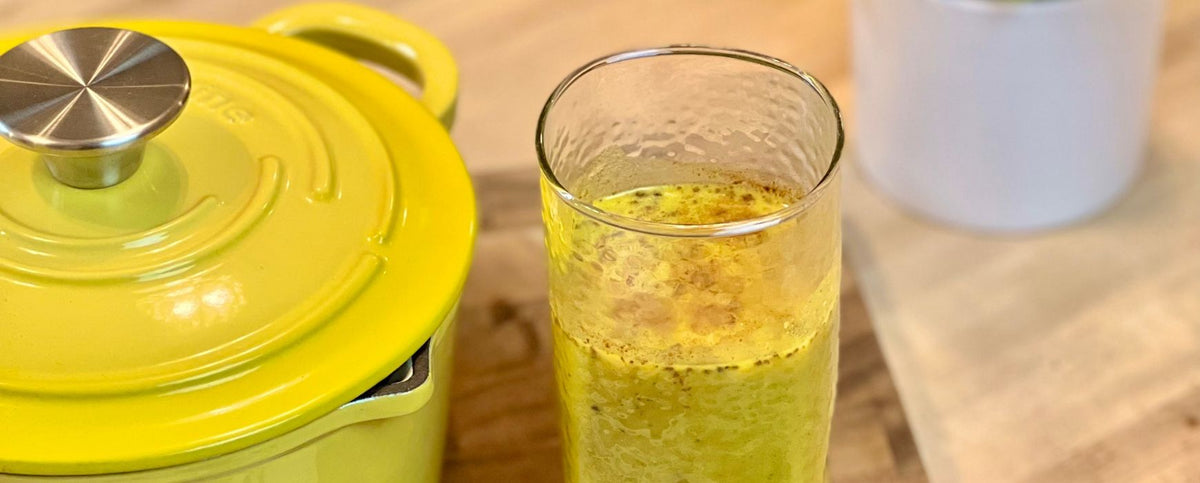 If you haven't had the chance to try this Golden Milk recipe, take this reading as a sign. As this traditional Indian drink provides many health benefits, it's just as flavorful as well. Smooth and light with tons of spice!
Recipe Benefits:
reduces inflammation

improves mood

supports brain function and improves memory

prevents heart disease

lowers blood sugar levels 

boosts immune system

improves bone health

aids digestion
You may enjoy this traditional Indian drink anytime of day, but if you'd like to truly feel the relaxing effects of the drink, most recommend having a glass about an hour before bed.
---
Make every recipe taste even better by simply swapping out your old cookware for any piece from our Enameled Cast Iron Cookware Collection. You'll be able to see the quality once you get your hands on your own piece. Their heavyweight shows just how durable they are, plus their long-lasting lifespan. When taken care of properly, your cookware can last for generations. Now you, your kids, and your grandchildren will all be able to enjoy flavorful family recipes made in a family heirloom.
Recipe Ingredients
2 ½ cups unsweetened coconut milk*

¼ teaspoon ground cinnamon*

1 ½ teaspoon ground turmeric*

½ teaspoon ground ginger*
1 tablespoon coconut oil

Pinch black pepper

1 tablespoon honey*
Recipe Directions
In a saucepan, add milk, cinnamon, turmeric, ginger, coconut oil, and black pepper.
Cook over medium-low heat, stirring often, until warm but don't bring to a boil.
Taste and sweeten with syrup or honey to your liking.
Serve in mugs and garnish with ground cinnamon.
Recipe Notes
Substitute coconut milk for any unsweetened and full fat almond milk
Substitute ground cinnamon for 1 cinnamon stick. You can use cinnamon sticks for garnish as well.
Substitute ground turmeric for 2 inches of fresh turmeric sliced.
Substitute ground ginger for 1 inch fresh ginger sliced.
Substitute honey for maple syrup or any sweetener of your choice.
If you substitute any ground spiced for fresh variations, be sure to strain your Golden Milk recipe before serving.
Find more recipe inspiration and shop our kitchen cookware essentials below.