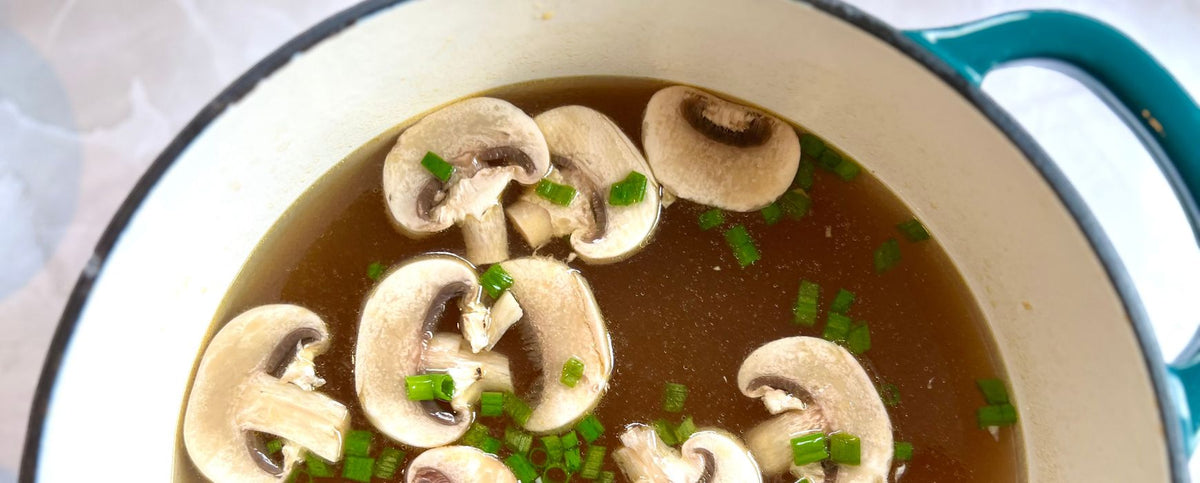 Japanese Clear Soup Recipe
This light and refreshing soup makes for the perfect starter to your dinner tonight, Cook this Japanese Clear Soup recipe low and slow in a Dutch oven for about an hour to let all the flavors mix into the perfect combination. 
Why is this a hit if it takes so long to cook? Not only is it a one pot dish, but the recipe is relatively a simple hands-off experience. While your soup is simmering, you can focus on preparing the main dish and your soup starter will be ready just in time.
Make every recipe taste even better by simply swapping out your old cookware for any piece from our Enameled Cast Iron Cookware Collection. You'll be able to see the quality once you get your hands on your own piece. Their heavyweight shows just how durable they are, plus their long-lasting lifespan. When taken care of properly, your cookware can last for generations. Now you, your kids, and your grandchildren will all be able to enjoy flavorful family recipes made in a family heirloom.
Recipe Ingredients
1 teaspoon sesame oil

4 cups chicken broth

3 cups beef broth

2 cups water

½  large sweet onion, peeled and chopped

3 cloves garlic, minced
1 large carrot, chopped

1 inch fresh ginger, sliced

2 whole scallions, sliced

5 button mushrooms, thinly sliced

Salt to taste
Recipe Directions
In your Larder & Vine Dutch Oven over medium-high heat, add the oil, onion, garlic, carrots, and ginger. Sauté the veggies, making sure not to burn the garlic.
Add in the chicken broth, beef broth, and water, then bring to a boil. Lower the heat to let simmer for one hour.
Remove the vegetables from soup, then taste and salt if needed.
Serve and garnish with scallions and mushrooms.
Find more recipe inspiration and shop our kitchen cookware essentials below.