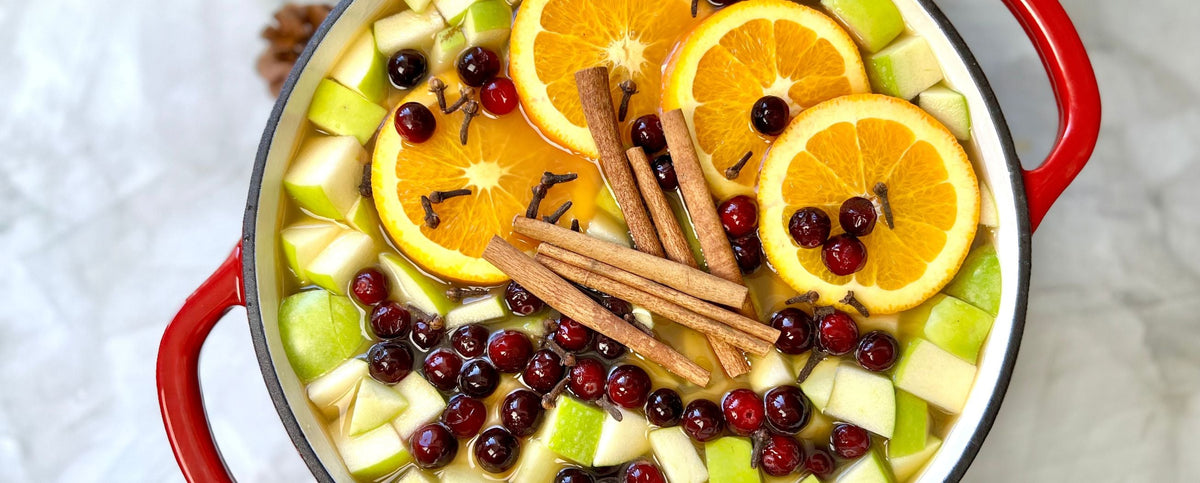 Mulled Apple Cider Recipe
What's better than a comfort recipe and spooky movie on a Fall evening? A warm mug of Mulled Apple Cider in your hand! 
This Mulled Apple Cider recipe is ready in under 30 minutes and makes for the perfect Fall drink to enjoy with friends or a relaxing date night at home. Pair this drink recipe with any of our favorite Fall recipes such as our Pumpkin Alfredo, Apple Butternut Squash Soup, or a classic like Dutch Oven Pot Roast.
Make every recipe taste even better by simply swapping out your old cookware for any piece from our Enameled Cast Iron Cookware Collection. You'll be able to see the quality once you get your hands on your own piece. Their heavyweight shows just how durable they are, plus their long-lasting lifespan. When taken care of properly, your cookware can last for generations. Now you, your kids, and your grandchildren will all be able to enjoy flavorful family recipes made in a family heirloom.
Recipe Ingredients
1 gallon apple cider

3 granny smith apples, chopped

2 oranges, sliced

¼ cup brown sugar
5 cinnamon sticks

1 teaspoon whole cloves

1 cup brandy

¼ cup cranberries, fresh or frozen
Recipe Directions
In your Larder & Vine Dutch Oven, combine all ingredients and bring to a low simmer or medium heat. Stir occasionally for about 10 minutes.
Do not bring to a boil and make sure brown sugar has dissolved before serving.
Ladle into mugs and garnish with your favorite toppings and enjoy! 
Find more recipe inspiration and shop our kitchen cookware essentials below.